Perfect for DC: Valentine's Day wine chosen by Sommelier Jaime Smith
It's that time of the year again and Valentine's Day is right around the corner.  
How should should you celebrate this holiday with your partner? 
There is always a ton of pushback on these kinds of consumer targeted holidays, a new gripe is thrown in every year but why not just embrace it? The news cycles are dire, the world is changing so quickly, why not just grab ahold of this silly tradition and go with it, have fun, the other 75% of the world is.
Let loose, grab a bottle and relax. 
While we are at it, why not visit some of the country's most dynamic wine spots and the fab people who run them and let them help you choose that bottle of wine this year?
Not only are these wine stores and bars dynamic but their philosophies of inclusion & acceptance should be something we all should be aligning with ourselves.
We all struggle sometimes to find that perfect bottle for ourselves, these pros can guide you to your sweet spot.
Cheerful, friendly and quite bad ass, these stores are female/minority/handi-capable run and offer terrific selections from well-priced bottles of sparkling/still or dessert wine along with some distilled choices and the non-alcoholic too.
Valentine's Day Wine in New York City
NYC- big city of dreams and a place where everything is possible. 
Yannick Benjamin and his wife Heidi Turzyn have recently opened Beaupierre in Hells Kitchen.
The store is a "…barrier-free wine store that supports social sustainability to enrich the quality of life for people living with disabilities as well as members of the BIPOC, LGBTQIA, and other marginalized communities…
…an 'open-door' establishment

where everyone, regardless of race, gender, sexuality, or disabilities,

is always welcome." 
Not only are they the most inspirational couple you will ever meet but they will help you pick that special bottle for Valentine's Day. 
If you are ever in Harlem, you should most definitely visit their restaurant Contento (it practices the same philosophies as the store).
A fave bottle these days: 2020 Maison Chantereves, Aligote, Les Chagniots, Bourgogne, France
Visit Beaupierre in Hells Kitchen
Visit their restaurant Contento
Valentine's Day Wine in Las Vegas
Las Vegas- the city of lights and luck
Las Vegas is a terrific wine city and 2 places to visit for expert advice are Ada's Wine bar and Lamaii.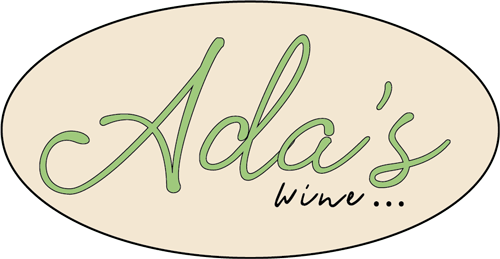 First up Ada's, run by the utterly fantastic human Ms. Kat Thomas and her infectious positivity. Ada's has a global selection of well curated and socially conscious selections.
A fave bottle of sweets for the sweetie:
2018 Sauternes, Château Gilette 'Les Justices', Bordeaux, France
Next up in the neon city is a Thai sommelier/chef named Bank Atcharawan and his growing empire of hot wine centric spots.
Lamaii has some of the best Thai food in the US (he is part of the Lotus of Siam alums, the wine brain behind them) and his wife Pimmie are the consummate hosts, go chat about Burgundy and Germany!
A fave V-day bottle of bubbles:
MV Rolland Champion, Champagne 
Shop Lamaii here
Valentine's Day Wine in Washington DC
Washington DC- The nations capital is a hot bed for natural wines and inclusivity. 
Two spots to not miss are Domestique Wine Shop and Vitis Wines.
Domestique is hands down the best natural wine shop in the country and Eric Moorer is part of the reason, an encyclopedia of all things natty and a proponent for the culture.
Fave natty selection:
2019 Domaine Dupasquier, Mondeuse, Savoie, France 
Shop Domestique Wine Shop
Vitis Wine Bar is located in Union market and run by one of its owners, Vanessa Phillips, a Kansas transplant and she-boss. The store has female & BIPOC centric choices with a great value all tightly wrapped in a small footprint. 
Fave store pic:
2019 Beaujolais Villages, Jean Foillard
Visit and shop Vitis Wine Bar
Valentine's Day Wine in Charleston, SC
Charleston, SC- The gem of a city along the Atlantic coast
A simply amazing wine store called Graft and run by one of the owners Mr. Femi Oyediran. Femi is a well renowned Sommelier and probably one of the most affable folks in the wine biz. The store is a treasure trove of wines, from nerdy to classic.
Fave domestic red:
2021 Trousseau, Phelan Farms, Cambria, CA (a Rajat Parr production)
Visit and shop at Graft
About Sommelier Jaime Smith
a drone in the Sommelier Brain Collective.  Jaime Smith loves wine. He's currently in DC causing havoc.