French Bloom Delivers Flavor and Elegance to DC without Boozy Battles
You want to celebrate.  You want to "pop the cork", enjoy the flavor, but you don't want the after-effects.  The drunkenness.  Certainly not the hangover.  And women?  Of course there needs to be ways to elegantly celebrate even (and especially) during pregnancy.  Imagine a pregnant-friendly wine?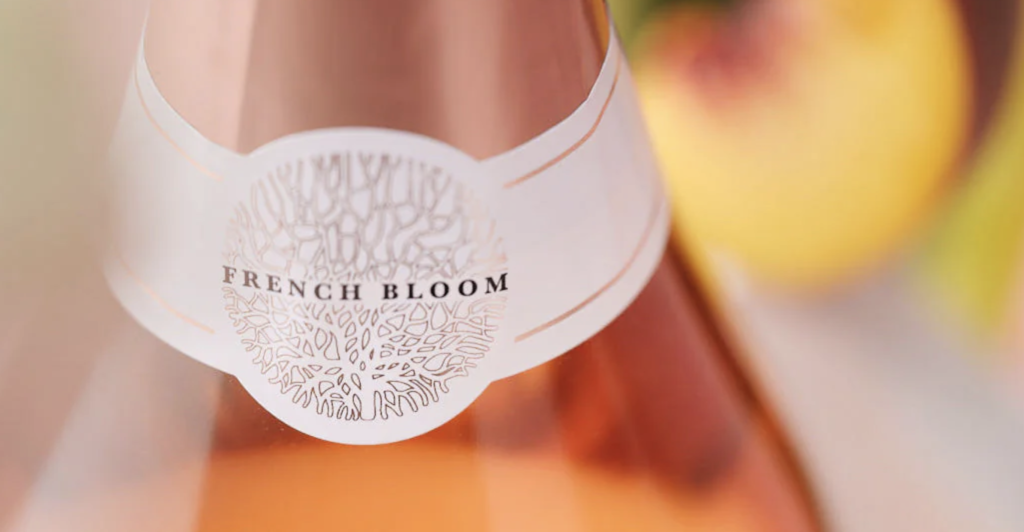 It's a situation that should have been solved already.  But now it has and with style.  It's a  subtle, elegant, flavorful answer.
French Bloom Re-Invents the Game 
Now everyone can share "moments of pleasure" as their website mentions.  French Bloom's organic de-alcoholized chardonnay and pinot noir, alcohol-free French sparkling cuvées combine French tradition with innovation.
The Team Behind French Bloom
Maggie Frerejean – Taittinger and Constance Jablonski bring different and complementary skill sets.  Equally important, they bring the desire for the vision and the motivation for innovation.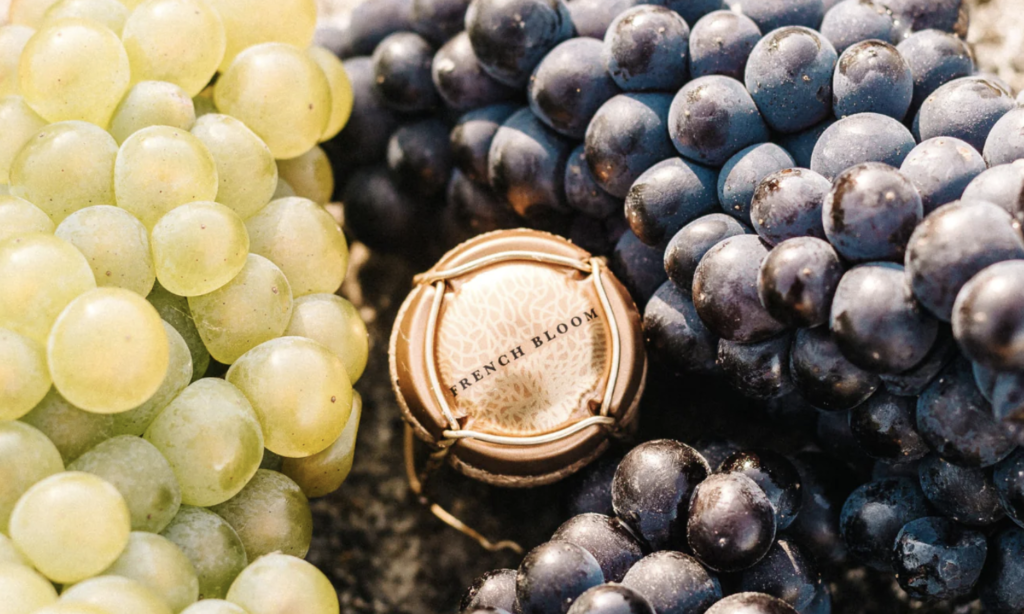 Through their innovative and female-founded brand, French Bloom gives an alternative and inviting drink to those wanting to celebrate elegantly and differently, making the most of the precious moments shared with friends and family.
If the names sound familiar, Constance is a globally-working fashion model you've seen representing Estée Lauder and countless luxury brands.  
Maggie is director of the Michelin Guide and married to Rodolphe Frerejean-Taittinger, chief executive of Champagne Frerejean Freres. 
Carl Héline, the former head of Champagne Krug, joined French Bloom.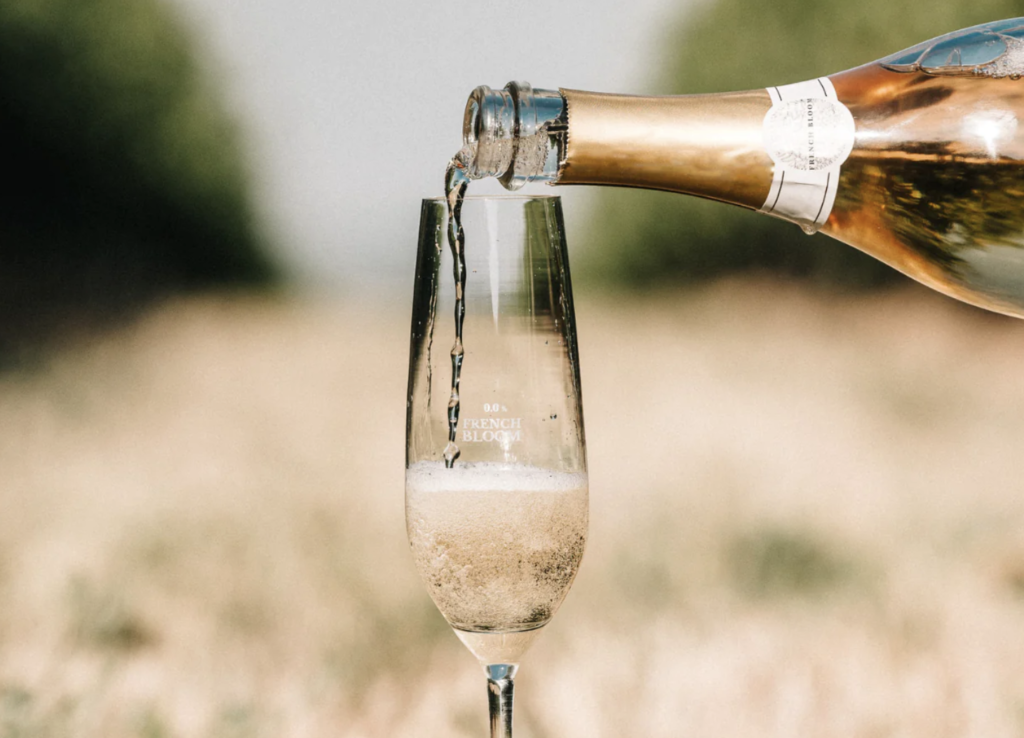 Let's Taste French Bloom
Le Rosé 
Pale pink in the glass.  Rose petals, freshly picked red currant, raspberry aromas on the nose.  Indulgent white peach notes on the palate. Elegant. The organic French grapes give a nice acidity.  Well-balanced complexity of minerality and freshness.  Tartness and a rounded balance on the finish.
Certified Vegan- Organic- Halal
0.0% Alcohol
Pregnant-friendly
Low Calorie
Sulfite-Free
No preservatives
No sugar added, 4,2g/ 100ml
A blend of de-alcoholized organic French Chardonnay and Pinot Noir wines, organic grape juice, Gensac spring water and natural organic flavors such as lemon.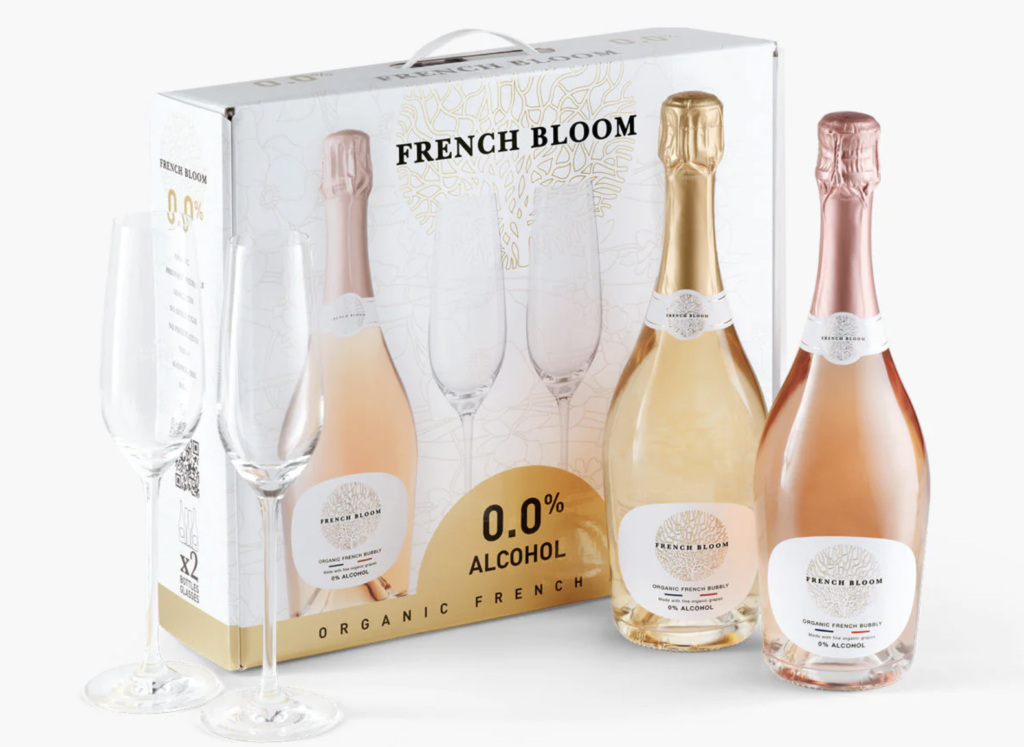 Le Blanc 
Organic French Bubbly, 0.0% Alcohol
Medium golden amber in the glass. Minerality and pear aromas on the nose, that just keep opening and opening.  Pear, banana, melon, white flowers.  An explosion of complexity on the palate.  As the flavors open, Granny Smith apple, spicy citrus.  A full-bodied mouth with a luxurious, zesty finish that keeps going.
De-alcoholized organic wine, organic grape juice, French sparkling Gensac spring water, organic lemon juice, organic natural flavors.
Certified Vegan- Organic- Halal
0.0% Alcohol
Pregnant-friendly
Low Calorie
Sulfite-Free
No preservatives
No sugar added, 5,9g/ 100ml
Learn more: FrenchBloom.com
https://www.facebook.com/frenchbloomsparkling
https://www.instagram.com/french.bloom