Ho Chi Minh City, Vietnam Redefines Global Gastronomy as a Destination Dining
In recent years, Vietnam has become recognized as one of the must visit, premiere dining destinations on the planet. 
From bustling street food markets, where the aroma of sizzling meats, zesty herbs and fragrant spices fills the air, to the abundance of premiere fine dining restaurants showcasing local Vietnamese flavors infused into classic European recipes, Vietnam promises its international visitors an unparalleled East meets West culinary adventure. 
In 2016, Anthony Bourdain taught former President Barack Obama the art of the noodle slurp, while throwing back some local Vietnamese beers, and feasting on piping hot bowls of Bún Chả at a local Hanoian restaurant.
In a recent interview, Celebrity Chef Gordon Ramsey named Vietnam his top food destination in the world.  The Michelin Guide recently awarded three of Vietnam's leading restaurants their coveted stars for the 2023 season. 
To say the country is achieving sensational, and well earned, praise on the global culinary stage is an understatement, and with post-Covid international tourism sharply on the rise, we thought we'd to share our top 5 picks for some of the best dining destinations within Vietnam's bustling southern metropolis of Ho Chi Minh City.
SUBLIME SUSHI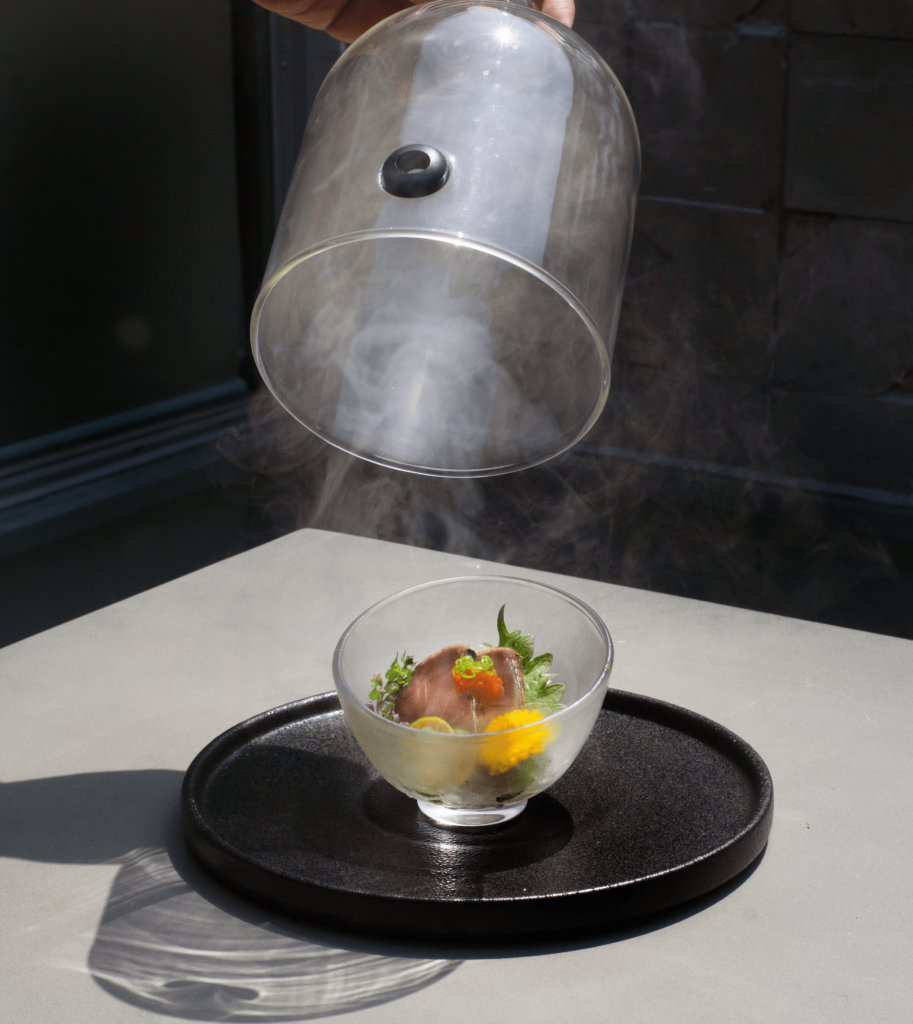 Noriboi has reimagined traditional Japanese cuisine with their artistic, and highly inspired, modernist approach to their fine dining menus.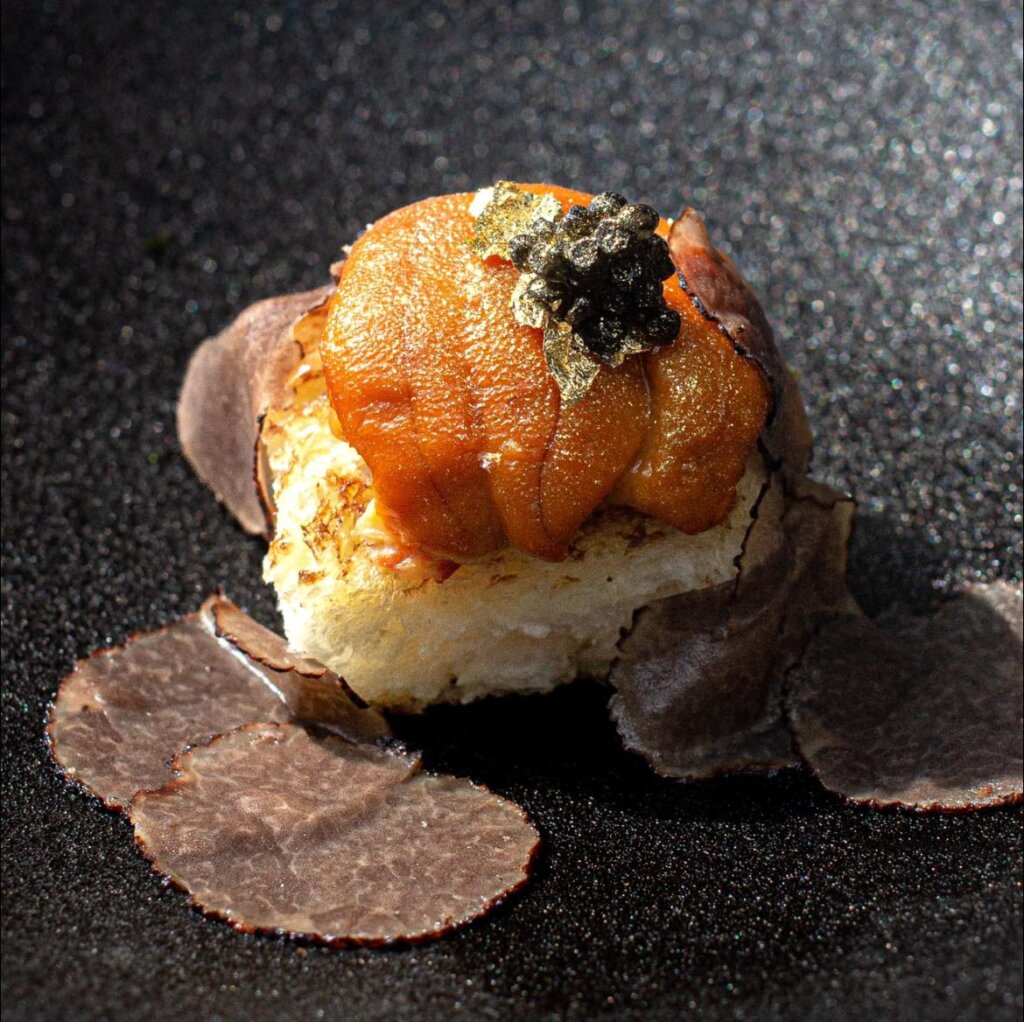 Evoking a one-of-a-kind, and simply astonishing, multi-sensory gastronomic experience, their expert team of Japanese trained Master Sushi Chefs, each a Vietnamese native, apply molecular gastronomy to craft and underscore each dish, producing sublime artistic presentations, unsurpassed by even the best restaurants in Tokyo. 
Utilizing only the very finest seafood, Wagyu Beef and even rice, imported daily from Japan, and paired with regional Vietnamese and specialty ingredients, each plate is an utter triumph of taste, texture and artistic presentation.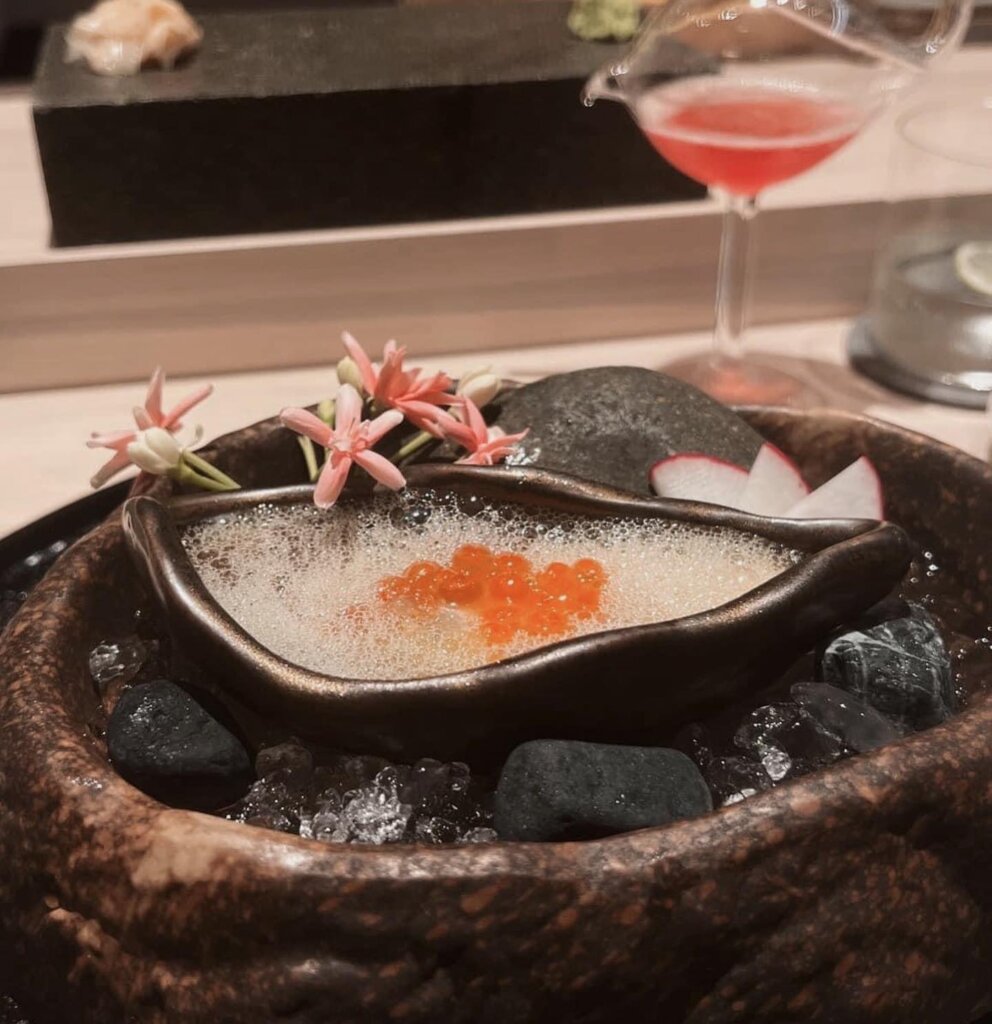 In addition to their daily Omakase and a la carte menu offerings, Noriboi is also known for their exclusive dining events, which upon announcement on their social media outlets becomes the hottest reservation in town, sold-out within hours of their postings. 
10-course Summer
Truffle Omakase
They recently presented a 10-course Summer Truffle Omakase, where each dish was highlighted by the earthy and distinctive flavor of freshly shaved imported European truffles, and a Kegani Omakase, with the highly coveted Kegani Hairy Crabs, a seasonal Japanese delicacy, as the focus ingredient. 
If you wish to experience truly outstanding Japanese food during your trip to Saigon, Noriboi cannot be missed.
35 Ngo Quang Huy Street, Thao Dien Ward, District 2, Ho Chi Minh City
All-Day Dining Divine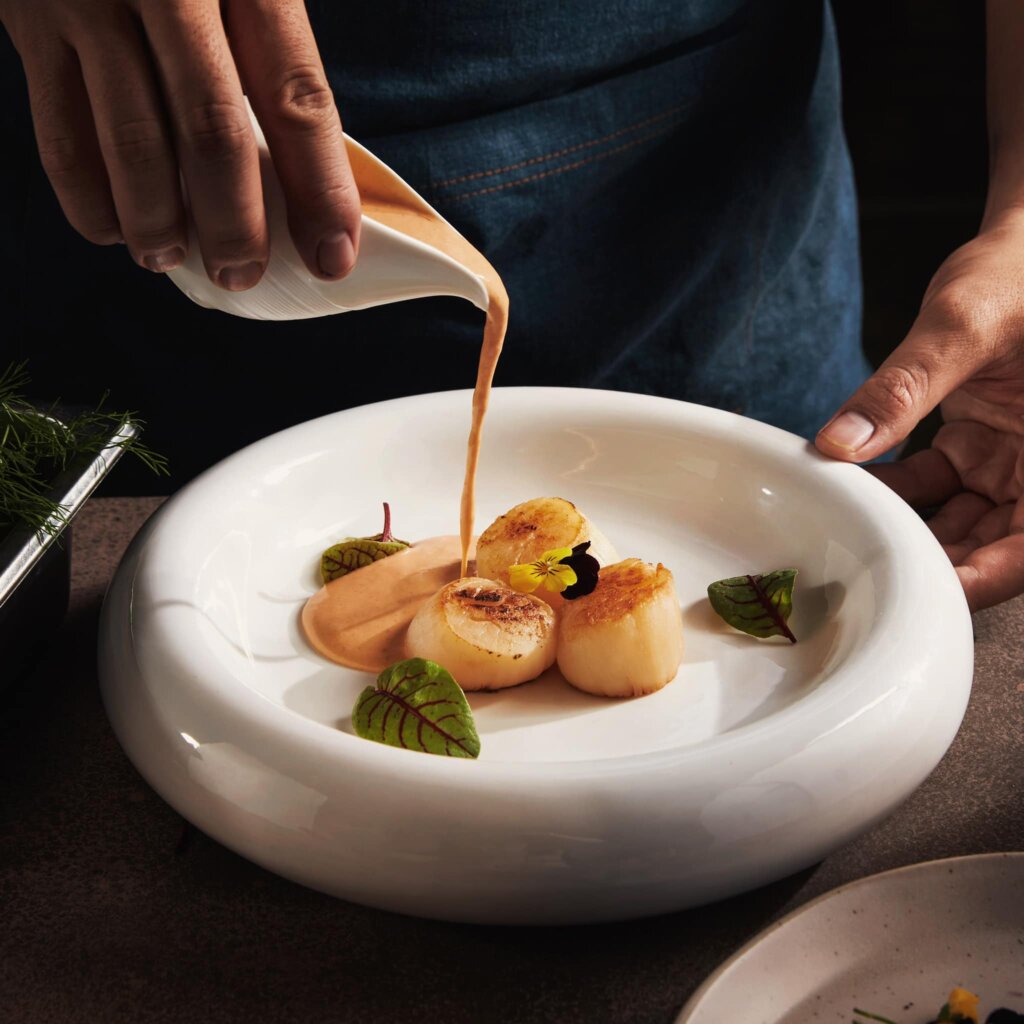 LUCA – Eatery & Bar Lounge is a fantastic all-day dining eatery, offering its guests a bountiful array of local Vietnamese and Western dishes to choose from, satisfying even the most discerning and astute culinary palate.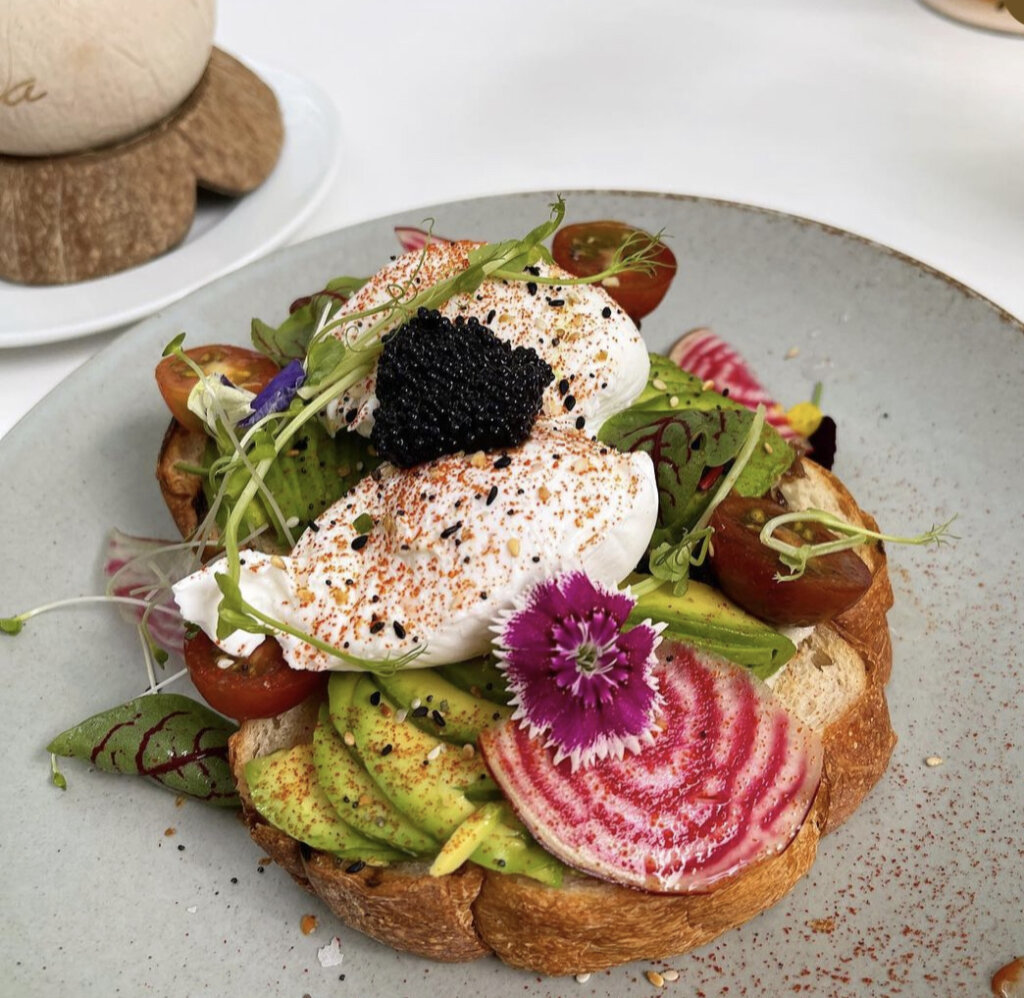 It's a favorite restaurant destination for neighborhood locals and visiting tourists alike, craving an inventive and sophisticated array of dishes, served at any time of the day.  With menus designed by their talented Executive Chef An, for breakfast or Brunch, the fluffy Soufflé Pancakes, decadent Luxe Lobster Benedict and their Phở Bò Luca, an elevated spin on the Vietnamese classic, are spectacular. And for the coffee lover, try their Vietnamese Salted Egg Coffee, a staple beverage from Hanoi- rich, creamy, salty and sweet. 
For lunch, the Summer Peaches and Kale Salad is crisp, refreshing, and the perfect choice for a hot Saigon summer's day, as is the Scallop Carpaccio with raw sweet Hokkaido Scallops, gently kissed with a drizzle of Yuzu sauce for a touch of acid.  

For Happy Hour, indulge in a platter of the freshest Miyagi Oysters, perfect to pair with a late afternoon glass or two of Rosé.  And for dinner, a hardy Australian Rib Eye Steak should do the trick, served with Chef's signature Steak Sauce.  At any time of the day when visiting Saigon, Luca is a great choice to experience a chic dining atmosphere and truly wonderful food.
49 Xuan Thuy Street, Thao Dien Ward, District 2, Ho Chi Minh City
American Comfort Food Infused with Vietnamese Flavors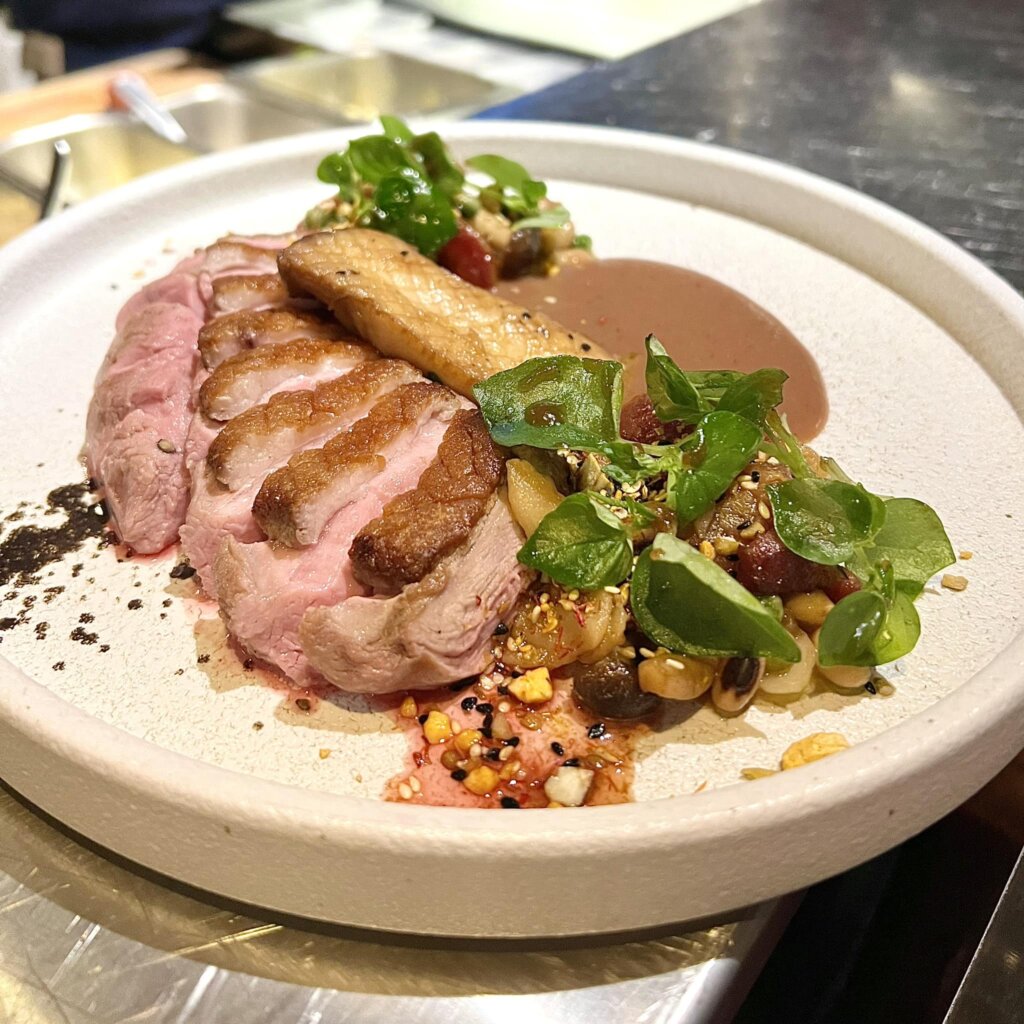 Chicago, Illinois born Chef-Owner Jamie Celaya developed his menu to showcase the incredible bounty of regional produce, products, and seasonings available in Vietnam. 
Described as

"International Izakaya, third culture cuisine"
which to the laymen doesn't make sense until you experience it, Okra offers "Subtle" small plates of vegetable forward comfort food, meant for sharing, and a selection of larger portioned "Sufficient" mains for a healthy appetite.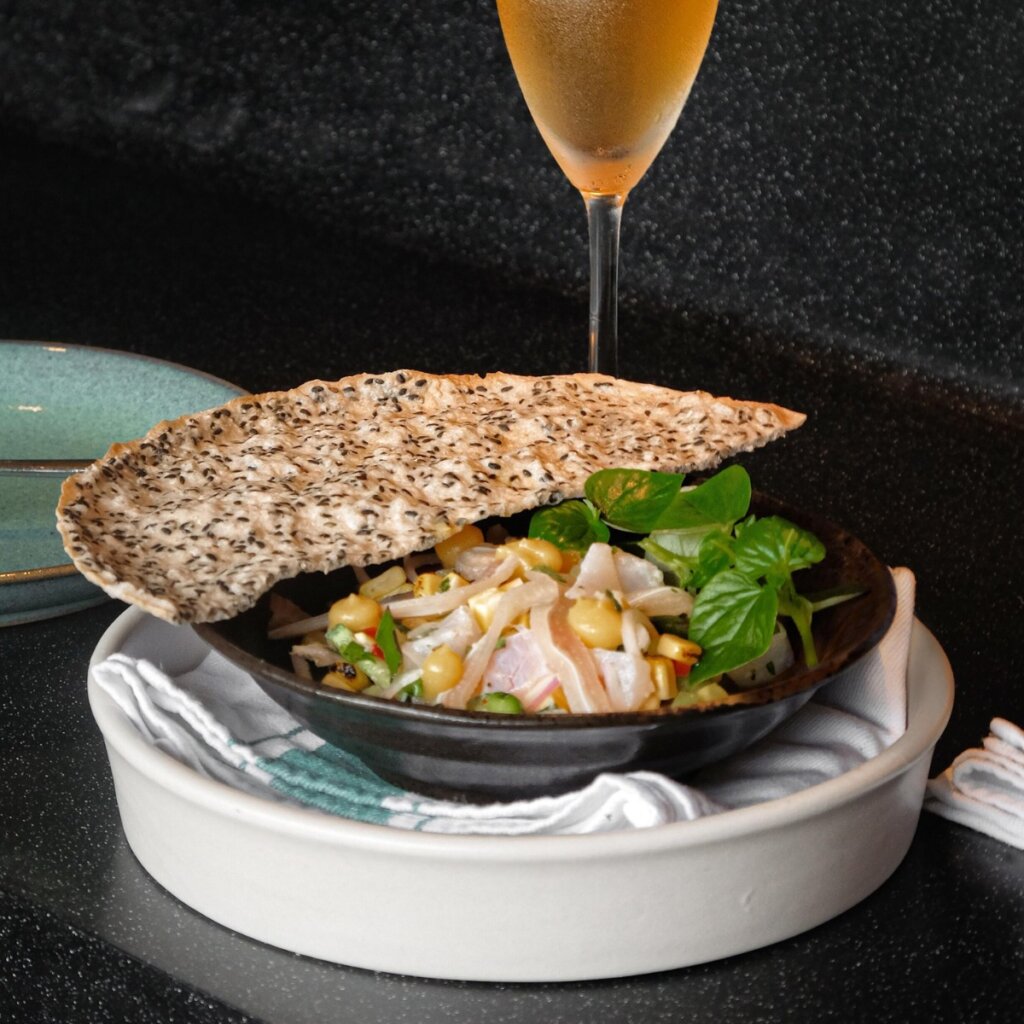 Located in Thao Dien, in District two, this intimate and contemporary eatery with a laid back and unpretentious vibe serves up simply delicious food and craft cocktails, with warm and friendly service.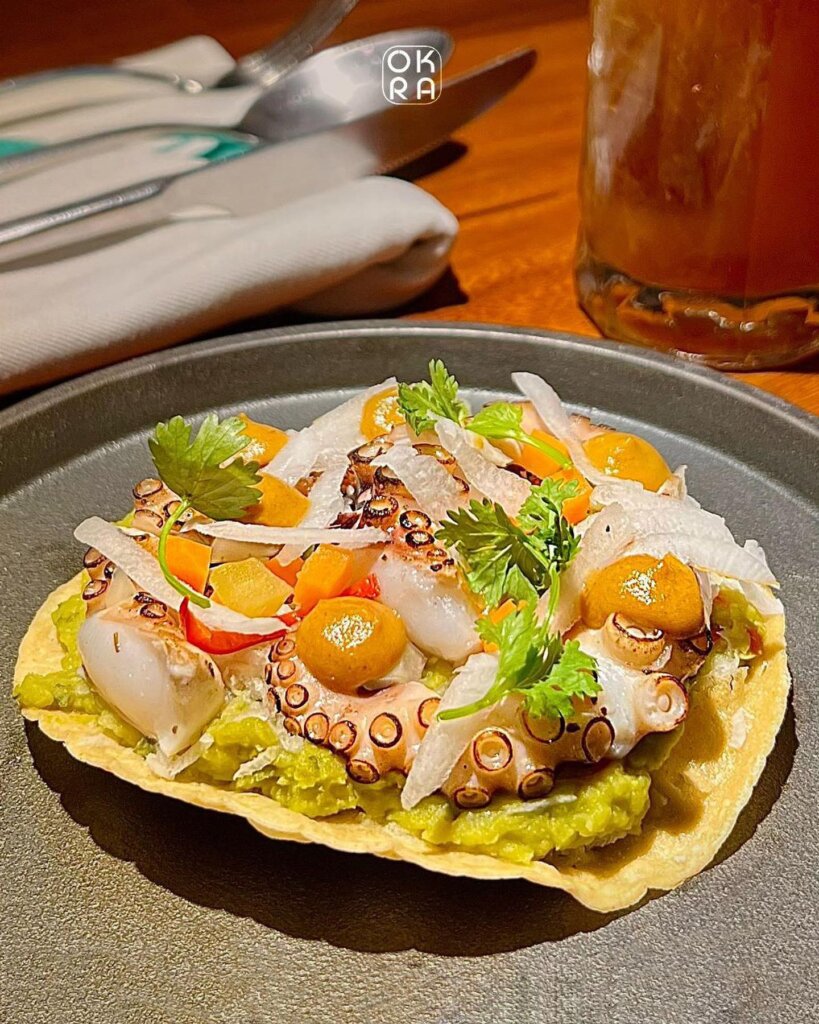 Must try dishes at Okra include their spin on Street Corn, with Cilantro, Parmesan, Chili, Brown Bourbon Butter and Pork Floss, Grilled Broccolini with Truffle Crème Fraiche & Sa Tế Chili Oil, Land & Sea-Viche, a Sea Bass Crudo with Braised Pigs Ear, Chili, Lime and Bánh Tráng, and their signature Charred Okra with Preserved Lemon-Tomato Jam, Curry Yogurt, Burnt Pomelo and Sarsaparilla-za Atar. 
And to wash it all down, a chilled glass of Mùa Craft Sake on draft, also proudly brewed in Vietnam.
10 Thao Dien Street, Thao Dien Ward, District 2, Ho Chi Minh City  
Contemporary Vietnamese Cuisine & Cocktails 

The concept of pairing craft cocktails with food is a gastronomic trend which has gained tremendous popularity in recent years in Vietnam, and no dining destination has perfected this principle better than The Triệu Institute.

They serve inventive contemporary Vietnamese dishes containing all the aromatics found within the gins of their namesake craft gin brand Lady Triệu, and their food and bespoke beverages blend in perfect harmony, allowing each patron to eat and drink simultaneously the bold, and singular flavors which Vietnam has become so famous for.  

A popular pairing include the Cured Kingfish, pickled with a housemade Hibiscus Vinegar which takes eight to ten weeks to complete, infusing sweet, sour, and floral notes deep within the fish, and a Flower General cocktail, containing Dalat Flowerbomb Gin, Wasabi, Jasmine Syrup and Seaweed Foam;  it's a perfected combination.
10 Mac Thi Buoi Street, Ben Nghe Ward, District 1, Ho Chi Minh City
Vietnamese Cuisine Portraying a Story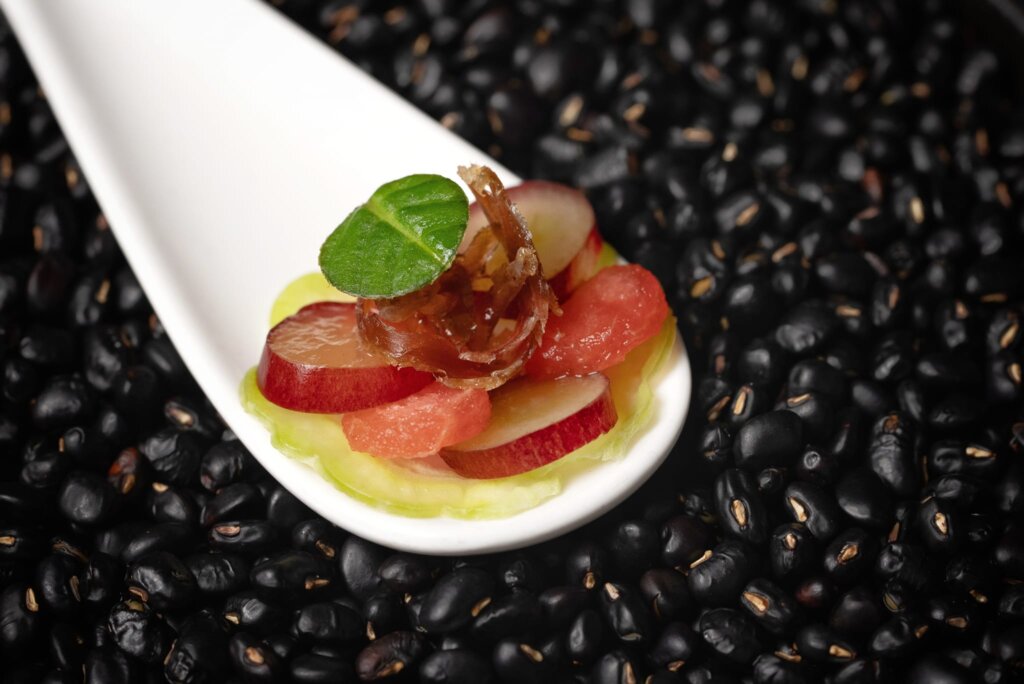 Deeply committed to producing preeminent modern Vietnamese cuisine which pays homage to their country's rich and vibrant heritage, Nén Light's team of outstanding culinary artists developed their restaurant's concept of Conscious Vietnamese Cuisine (Ẩm Thực Nhìn) to showcase their knowledge, appreciation and deep respect for their native roots and beloved culture.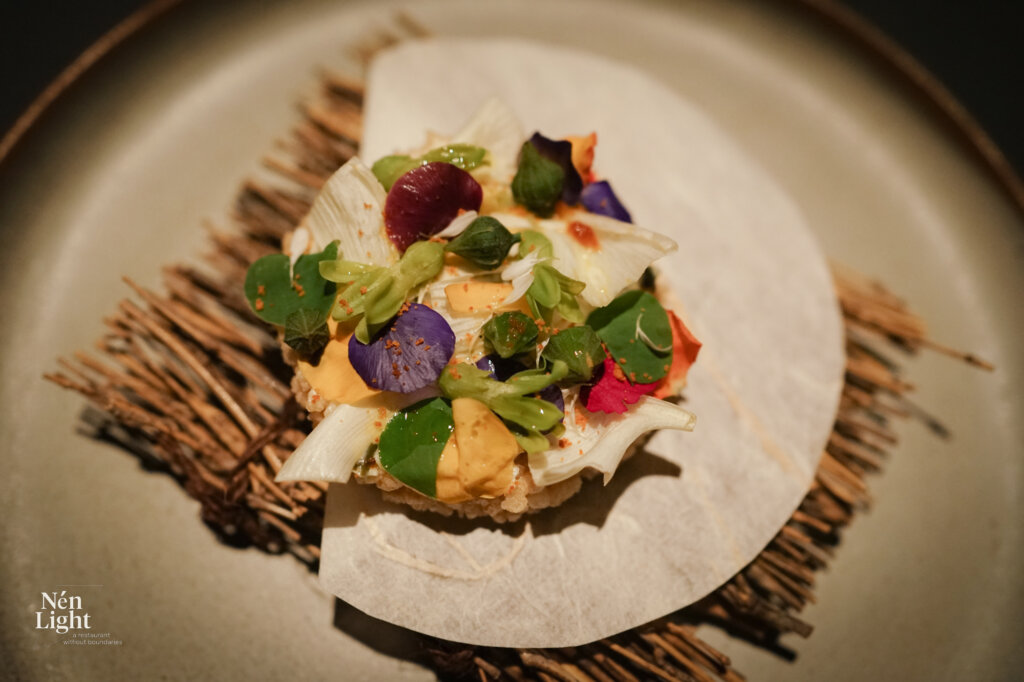 Serving wildly creative, 6-9 course storytelling tasting menus, they showcase hyper-local Vietnamese ingredients discovered on foraging trips throughout Central Vietnam, and guide each guest though a unique and unparalleled culinary journey which engages all five senses.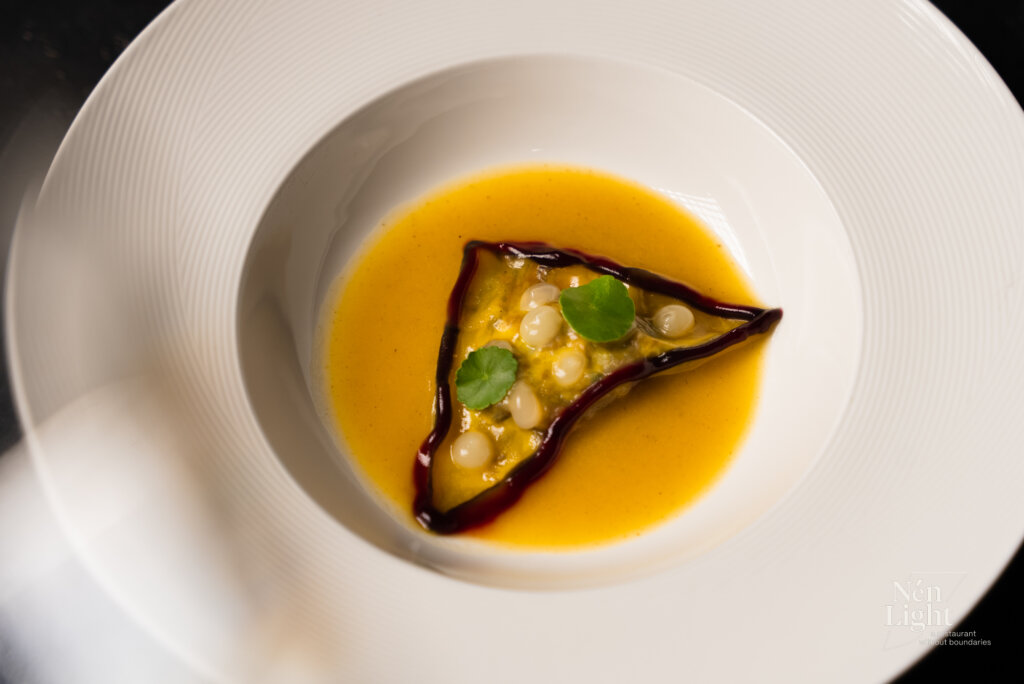 Along with a Sake pairing, expertly curated by their in-house Sake Sommelier, and a "Conversation Pairing", allowing servers to share the story behind the evolution of each plate,  a visit to Nén Light Restaurant will guarantee a singular and unrivaled immersive Vietnamese dining experience.
122/2 Tran Dinh Xu, Nguyen Cu Trinh Ward, Ho Chi Minh City