Sofitel Washington DC Lafayette Square offers 19 Century Elegance and French Bistro
From the moment you arrive at Sofitel Washington DC Lafayette Square, you'll experience a one-of-a-kind stay.
Sofitel Washington DC One of a Kind Stay
They draw inspiration from both the local culture and the French art de vivre.
Here, you'll find a celebration of innovation as well as luxurious touches and design details. Take in a stunning array of Art Deco style in our historic building when you check-in, then settle into your refined room with elegant accents and timeless décor.
During your time there, indulge in our unparalleled amenities to enhance your stay. When you're ready to explore the city, Sofitel Washington DC Lafayette Square is just two blocks away from the White House and walking distance to local monuments and Smithsonian museums.
Explore the Sofitel Washington DC Lobby
Explore the lobby of their historic building before you check in at the elegantly lit front desk. Before settling into your boutique room, relax on their plush lobby seating and bask in the glow of their exquisite chandelier while you take in the classic Art Deco style.
You'll find welcoming comfort in your room as well as sleek décor and modern technology. Upgrade your stay to one of the distinctive suites, which feature signature French flair.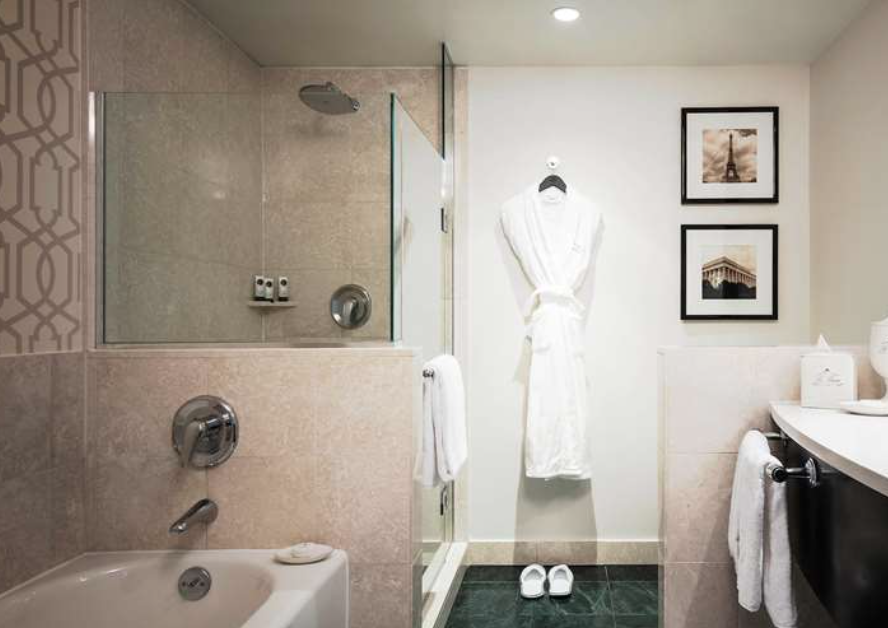 Pet-friendly Hotel
This pet-friendly hotel offers inviting amenities such as our recreational facility where you can escape for an intense workout.
The elegant ballroom is the perfect setting for your custom wedding reception that will feature a lighthearted spin on traditional style.
In Your Room
Settle into your room and throw open the shades to let in the natural light while you take in unparalleled views of the city.
You'll be able to watch the joie de vivre of the people in the city as they explore downtown Washington, DC from our picturesque windows. Pamper yourself with plush robes and Lanvin bath amenities to relax in tranquil serenity.