Erin Michele Soto Rises Through Her Trauma to Return to Her Hit TV Series
Audiences know Erin Michele Soto from her work in the miniseries Shirley and Shelly and the TV series Studio City, the smash hit and Emmy – winning drama.
Around the world audiences see stars on red carpets, TV and movie screens; and often never consider the challenges these performers face to live their dreams.  
So many people recognize a star's good looks, their talent, the laughs and tears from the characters they portray. But the audience doesn't really get to know the person behind that work.  Today Erin is sharing a deeper look into her journey. 
Erin Michele Soto Reveals Her Bright and Her Dark
Recently we had a chance to sit down with Erin Michele Soto and she revealed the brightest and the darkest moments of her story and the excitement yet to come.
Like so many, Erin moved to Southern California with big Hollywood dreams. But she did not become the struggling cliche.  She had the talent and good fortune to quickly find work as an actress and as a dancer.  
Tragedy on a Celeb-Filled Dance Floor
Erin Michele Soto's grace on the dance floor quickly brought her attention.  She found A-list work immediately in Modern, Ballet, Jazz dance genres. Stars of the stage, small screen and silver screen all demanded her time, attention and help.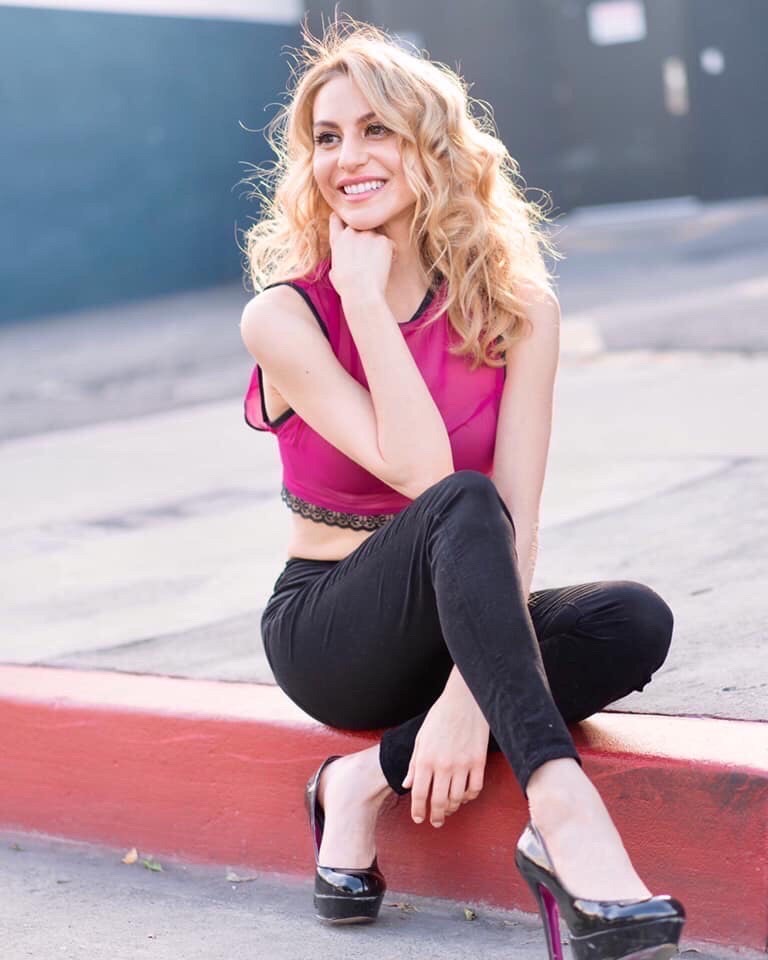 Then as her star was rising, suddenly it all crashed down.  Literally.  One day in the middle of dancing, Erin fell, hit her eye and the trauma from the fall punctured her brain.
The next moments created a chronic ailment that took Erin over a year for her to recover.  The glitz and glamour lifestyle was replaced with being bed-ridden and living a small, dark, lonely  life.
Hearing Soto reflect back today, there's still a pain in her eyes and her voice.  But a growing strength and courage in her soul.
Was her journey hard?  Yes.  Painful?  Yes.  Encouraging?  No. 
But, Erin wasn't done yet.
Ironically, her body really thought she was finished.  She rarely left the house.  She couldn't socialize with friends.  She forgot how to do the smallest tasks constantly, things like closing her house door; she would routinely black out as she walked through her neighborhood.
The things most people find common, this talented star was suddenly struggling to complete.
"No One Can See My Pain"
Even worse, her mind was playing tricks on her.  
This normally proud, healthy, optimistic person was suddenly having thoughts of self-harm.  It was a dark time.  The good news is, she knew better.  Luckily, she never acted on those dark, harmful thoughts.
Your Village Supports Your Recovery Journey
To meet Erin is to fall in love with her.  Her energy, her spirit, her intelligence, her motivation.  Luckily, even in her darkest moments after her trauma, Erin's community rallied to cheer her on and find ways to help her while she struggled to live daily life.  She bravely chose to get professional mental help which also supported her and returned her closer to light and happiness.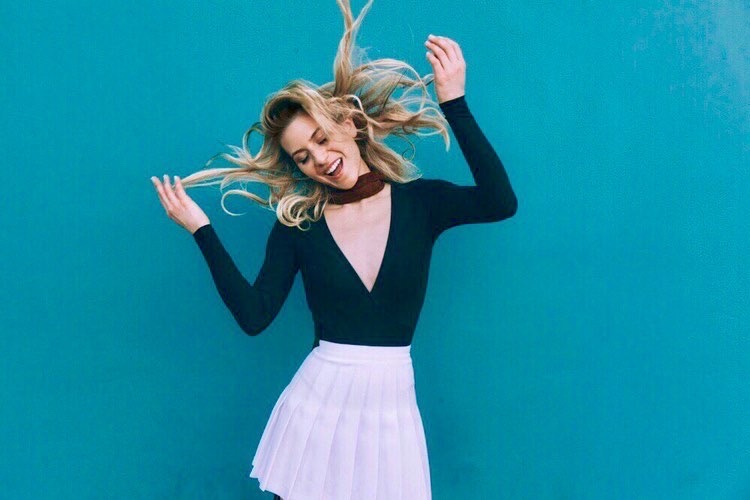 She learned to over-power her own thoughts and regain positivity.  She now meditates daily and credits that mental strength with her return to courage and creativity.
"I used my imagination

to get back into the world"
Back on Set
Just over a year after her life-changing trauma, Erin was itching to get back to performing.  The injury focused her true passions in using her voice in acting.  Performing, acting, dancing.  But she was dealing with a very foreign feeling: insecurity.  Could she remember her dialogue?  Could her body move as gracefully as it used to?  Would she feel as comfortable acting as she did before?
As a performer, Erin had to "learn to walk" again.
Erin was eager to return and try.  She chose a small, local theater in SoCal's modest San Fernando Valley.  
"To her surprise, relief and excitement,

all of her worries went away."  
To her surprise, relief and excitement, all of her worries went away.  Her mind and body cooperated and she had a blast performing again in front of huge crowds.
"If something brings you joy,

push through your fears"
Today, Erin is busier than ever.  She's currently working on projects for both stage and screen, taking meetings as an actress for both tv and film.
She credits her friends, family, health professionals and community with helping her overcome her dark moments.  Her continued meditation keeps her mind clear and strong.
As a performer, she's excited to be in front of an audience – whether you're watching her in-person on stage, on your television or on the big screen.
With confidence, motivation, discipline and support from your community, everyone can rebound from their challenges and return to what they love.  Erin Michele Soto is a brilliant and inspiring example of this.
Follow Erin Michele Soto on her social media at:
https://www.facebook.com/OfficialErinMicheleSoto
https://www.instagram.com/erinmichelesoto
https://twitter.com/erinmichelesoto