This Fathers Day, Le Portteus Wine Decanter, pours flavor and class for your foodie, wine-drinking Dad (and the whole family).
Father's Day is around the corner, and what better way to celebrate than with a unique and elegant gift for the wine-loving dads in your life? 
Le Portteus Red Wine Decanter is a perfect choice that rethinks the wine sipping experience.
Its thoughtfully designed hand-blown glass piece increases oxygen exposure, releasing natural aromas and deep flavors, which improves the taste by softening astringent tannins and releasing fruit and floral notes.
"I'd been envying a friend's decanter for ages, so finally broke down and got one. It comes with cleaning beads, a cork stopper, and a cleaning wand.

Decanting really does make a huge difference

with medium-to-heavy reds."

Debbie Adams, Amazon buyer
According to the experts at Portteus, wine enthusiasts have long known the importance of decanting wine to enhance the drinking experience, and Le Portteus takes it to the next level with its high-quality crystal, slanted spout, and wide-bottom design that makes pouring effortless without wine drips and stains.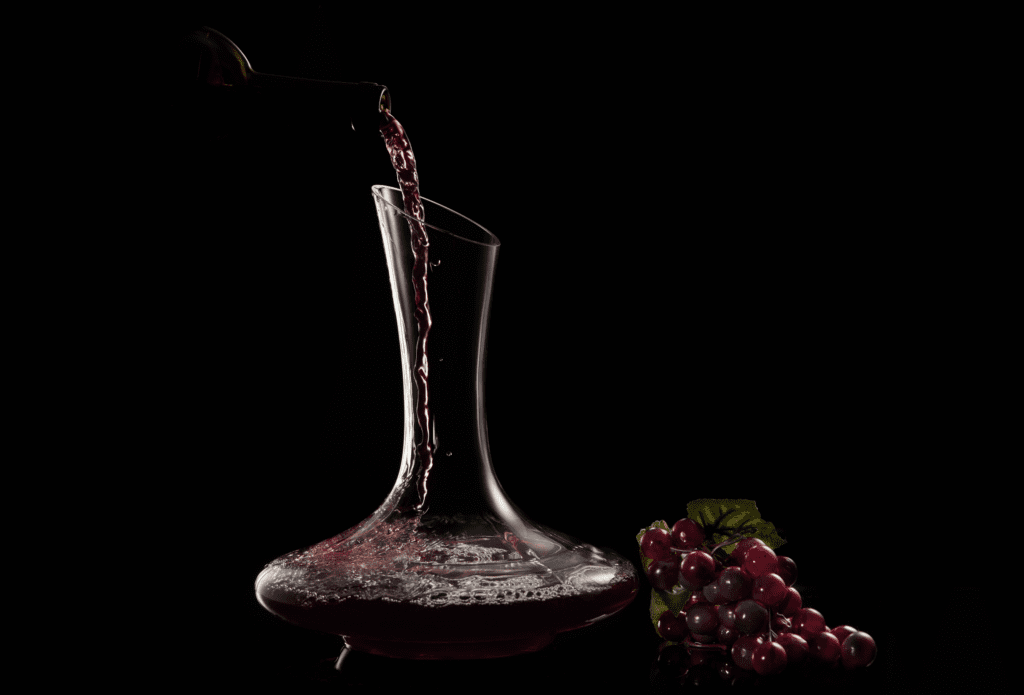 With a capacity of a full 750 ml wine bottle, it also doubles as a chic decoration on kitchen counters, bookshelves, bars, libraries or serving areas, and is sure to be a conversation starter.
"Beautiful design. Made a very good statement at our dinner table!

Also looks great sitting at the counter as decoration." 

MJ, amazon buyer
Moreover, what sets Le Portteus apart is its convenient cleaning beads that come with a cork and stopper ball for efficiency, making it easy to clean without worrying about scratches or grime.
Plus, high-grade steel pellets are an easy cleaning solution that can be used repeatedly, giving peace of mind to the dad who loves wine but doesn't like the hassle of cleaning his decanter.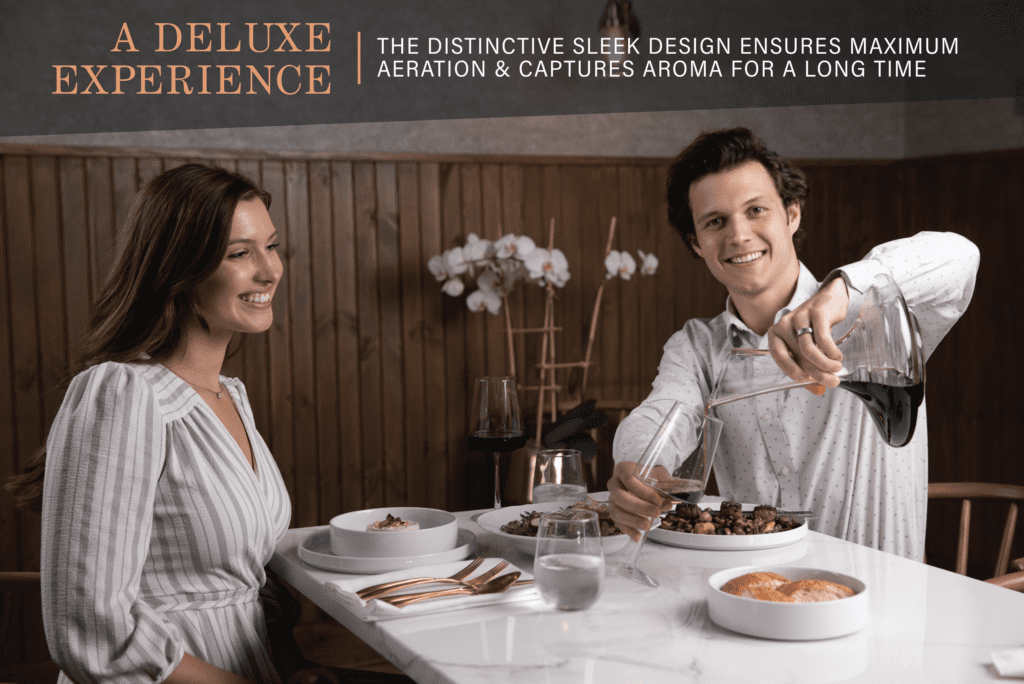 "Le Portteus Red Wine Decanter is the perfect gift for the wine-loving dad who will appreciate the enhanced wine-drinking experience and its chic design."
Browse the Le Portteus Red Wine Decanter here and find out more for this perfect Father's Day gift.
A Must for Wine Lovers
This wine decanter is an essential edition to your wine accessories.
Decanting wines will increase the oxygen exposure thereby releasing its natural aromas and deep flavors. As a result, improving the taste by softening the astringent tannins and letting the fruit and floral aromas come out.
Superior Quality
The lead-free crystal wine decanter is handcrafted with highly durable crystal, and guaranteed to withstand the test of time!
With the capacity of a full 750 ml wine bottle. In addition to our high quality crystal vase, our decanter set also includes a fine cork ball stopper.
Spill and Stain Proof
The slanted spout and wide bottom of this wine aerator decanter makes it an effortless and elegant pour, eliminating the frustration of wine drips and stains. Making this the perfect wine gift set for aerating red wines, releasing satisfying flavors and aromas, and indulging your taste buds with peace of mind!
Clean Easily
These cleaning beads are uniquely designed to be gentle on delicate decanters for alcohol and tough on dirt and grime, removing any buildup without leaving a scratch. These high-grade steel pellets are an easy cleaning solution that you can reuse repeatedly.
Gifts with Class
Every Le Portteus crystal vase wine aerator goes through a quality assurance product inspection and comes with a lifetime warranty.
Le Portteus Decanters and Carafes make great gifts for friends or wine lovers, and you can be sure they will love them!
An excellent idea for birthdays, housewarmings, anniversaries, wedding registries, and more!