Fathers Day is coming up and every family is searching for Dad's perfect gift.  Chris Jankulovski's book Near Death Lessons offers story of family, adventure, motivation, and life lessons.
I had the opportunity to sit down with Chris Jankulovski (via zoom) to talk about his Father's Day wishes, business success, family, health concerns, empowerment and more.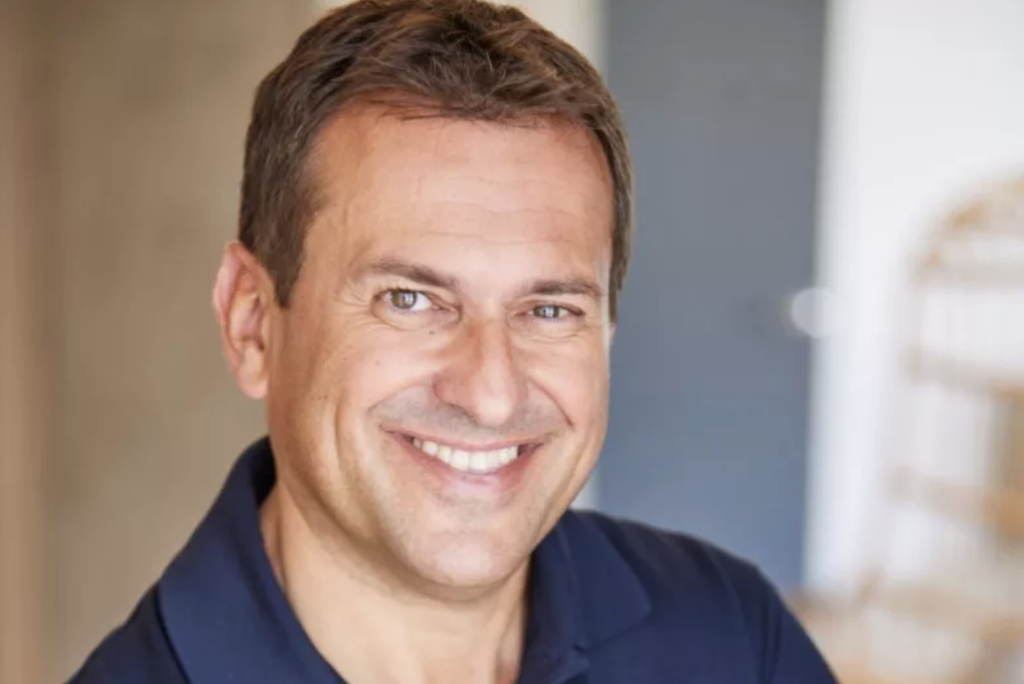 The conversation has been edited for length and clarity.  Watch the full conversation on our Youtube channel.
Congratulations on your new book, Near Death Lessons. 
Thank you. Been a journey to get it out there, but I am so honored and privileged to do this work. 
It is an inspiring and a motivating book, and I would say equally important is not only is it inspiring and it's motivating, but for somebody who wants to break-through, you actually give us the lessons that you use to accomplish it so we can follow those lessons as well.
What was the hardest part of writing the book for you?
Friends tell me, Chris, you gotta write a book, man. Seriously, you've got some wild stories. It almost killed me when the tumor bursted in my head. I couldn't walk, couldn't talk. I was in bed for three months.
I knew that the moment I could stand upright, I wanna write a book for my sons. I want them to know who their father was.  Because yet again, I just confronted a serious adversity where 60% of people normally die on the operating table. I somehow survived it. I'm the lucky 40%, and I just had my operation one month before the birth of my second son, Billy.  And I wanted my six year old and my new son to know who their father was.
I'll give you a timeline.  We'll plot it all, and then we're gonna give it to a ghost writer who's gonna somehow be able to direct our story. Then we'll put the muscles in it, and then we'll build it all up.
And that's the journey I went on until I gave it to an editor who completely shut it down and it took me about a a year to correct everything. No kidding. 
Okay. So how long from the moment you started with your writer through the editing process, what was the timeline from inception to on the shelf?
Oh wow. So the first year after my brain operation, I'm still writing this book. A year later, I'm in the pool, rehabilitating [with the book notes] still in front of me.
I've got this diagnosis of doctors telling me, Chris, you gotta have these cancers removed asap. They've taken off. I don't know if your kidney is gonna survive removing six cancers. You might be on dialysis. Doom and gloom.
I've just gone on a journey of learning how to walk and talk for eight months. I've got so many defects going on. 
My tongue didn't half work. I couldn't even talk. It was affecting my speech. So I'm there in this scenario and at the height of my worst moment in life, I've got this outlook. That's a disaster.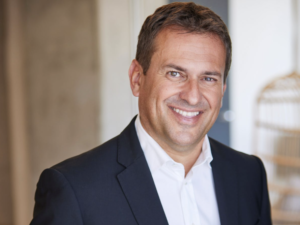 I'm trying to run in the pool because I'm learning how to walk properly and I'm about to confront this adversity again.
I'm thinking: Why am I buying a future that no one knows? This is all just estimates, predictions, guesswork. I don't have to accept this. What if I dare hope that the best is yet to come? Why don't I look forward to the life ahead of me? That it's the best? 
And that was the most pivotal moment in my life because, I went from a $4 million house to a $16 million house.
Eight months later, I go off to double my business from 8 million to 16 million. I go off to do all these things, and now I'm in America taking it to another level. 
I was in the hospital room, that's year one by the way.  I bargained for my life because things were not looking good, that's when I decided to take my story public.
And since the moment I've taken the story public. I wrote the book initially because I didn't want to give any advice to my sons because I didn't want them to hate me from the grave. I didn't wanna just share my story. I wanted to share the lessons.
I wanted to share the things that have transformed my life. So I hired a resilience consultant, and I said to her, can you please read my book? Put a spotlight on how I respond to adversities compared to a more common response because I just keep bouncing back stronger.
She read my book five times. We ended up having 26 zoom sessions, and then from that we unearthed 11 distinctions. We gave those to instructional designers which then they came back to me with the five life lessons that I shared in the book.
That's a heck of a journey. Tell us about some of the diagnoses you've had all the way back from your teenage years.
So at the age of 19, we went to a specialist clinic to understand what was causing tumors in my eyes. The doctor was puzzled.  There was this new genetic testing going on. So I had the genetic test done.   I [was diagnosed] with Von hippel-lindau syndrome. A hereditary condition, means maybe your mom and dad have got it. I go, no one's got it, okay?
The average life expectancy is 30 years, so you're probably gonna have a short life and you've probably got cancers now. 
I was like, what? I'm gonna be dead by 30. What do you mean? That was my brutal wake up call and I went to my car and I cried.
I couldn't relate to anyone with this problem. I told my parents, I told my friends, I couldn't connect with anyone about this. I just decided to ignore it. I thought if I pretended deep down I never got this, perhaps it would disappear.
So that's what I did. I ignored it from the ages of 19 to 32 when my first brain tumor finally caught up. And when it did, it almost killed me. It was so big –  five centimeters. I had to contour my body to go to the toilet and had these weird electric shocks running down my spine.
When I got the operation, I transformed. I looked at the sky and I said, God, kill me. I've had enough of living this victim life. I've had enough of being disempowered, always reacting to my circumstances.
I choose to focus on life. I choose whatever happens. I'm gonna choose to make the most of whatever life I have, but I'm not living like that anymore.  So that was a pivotal moment. 
I'm now 50, so I've had a good run for the last six years. At age seven, my appendix burst, almost killing me. Two weeks in hospital. At the age of 21, I almost drowned. 
But one of the first times I crossed over, out of body kind of experience and a different time dimension was a few years later, 25, when I woke up [during] an eye surgery, I felt the needles sliding on my eye, like on an egg, and they're poking in.
I woke up and flatlined. I was looking down at myself.  I could see the machine flat-lining until everything went white. And then I felt like I was in a different time dimension. I just felt 'Whoa. Where am I? Let's go. Hey, I'm not going anywhere. It's my sister's wedding soon. And then I snapped back into life again with the nurses all about to zap me.
So that was at 25 and then at 32 is the brain tumor. And then two months later was the removal of my right kidney because it was occupied by cancers. Some as large as four and a half, five centimeters. Which is way too dangerous. They're all very aggressive..
The reason why I called that a near death experience as well is because I survived my cancer battle and it didn't spread. It killed my dad, it didn't kill me. And then two years later, I had to remove four large cancers from a remaining left kidney. 
A decade later, another six cancerous kidneys.  Before that one was the second brain operation to remove two tumors in my head, and that was the most serious. 
Let's talk about a deliberate life. You mentioned it in your book, what does a deliberate life mean to you and what are the main steps? How do we get there?
I have nearly died, came back to life, and every time that happens, it's like a reset button in my heart.
Everything's up for grab: my values, my behaviors, my patterns. Because I'm back again. You go through many of these experiences.
Everything you've been holding true gets re-evaluated, and therefore, all of it – fears, insecurities, all gets washed away. And what remains is what's most important and true. For me, every time I go through these experiences, I get an onion layer experience. I get more to the core of who I am and who we are.
All of us, including me, are remarkably powerful. I can't believe the more I get to me and the core of my authentic me, the more energy, the more light, the more vibrancy, the more drive, the more of everything is there. 
I've always been spending money looking for advice and solutions outside myself.  Deep down, the biggest lessons I've learned in my life was when I meditated in silence for three weeks in India.  Silence. Every time I nearly died, I'd go into this black void. Vibrancy, energy, and I don't understand why I'm still consciously pressing, but then when I return, now I know I'm gonna say something really taboo, but life and death coexist in my mind because when I close my eyes and I'm in this black void, if I can meditate to a point where I'm outside of my sense of skin, brain patterns, feelings, and just be presently alert of my awareness.
Man, that's the same space I go to when I'm in a different time dimension. Hence why I believe that life and death coexist and that fuels me. That just fuels me even more because our mortality is what should fuel all of us. Why? Who are we to take our time for granted here? 
This drop of time that we have here, how selfish of us to be caught up in our own doubts and fears and insecurities. We are so much more than that. 
There is just this magic and energy in us that wants to drive. Follow that drive, follow that energy. Don't restrict it.  It communicates in feelings and glimpses of vision.
I live a deliberate life because of these adversities, and I keep coming back to life.  I wanna optimize. If I've got anxiety. If I was to listen to Steve Jobs, live as if it's your last day of life. I get anxiety. I can't be strategic, I can't plan. I'm always challenged every year with my scans.
So the way I play this game is every year when I get a MRI scan for my brain and spine and kidneys and all this stuff. When I get the results of those scans towards the end of the year, I see them as a certificate to go live life to the fullest. So I get this scan results. I go, yes, I've got a free run.  Then that following year, I'm bolting. I'm a hundred percent, I've got one more year to live. I see every year as if it's another year to live. 
What I've realized over 30 years of doing this is,  I can't live deliberately, so I can't live my life to the fullest every year unless I'm living deliberately and I can't live deliberately unless I have clarity with what I wanna do, because otherwise I'm spending time on all these things that aren't important.
I linked my goal to an image and I put it on a board because visually I know that the only way my subconscious relates to this is by image and feeling. Now, I know people call it vision boards, but they've got it all wrong. You gotta really link an image to a goal.  That image needs to excite you.   That simple solution allowed me to focus my energy throughout the whole year towards these things. 
You offer a 'free gift' in your book.  Can you give us a sneak peek of what it is?
Since I'm talking about life so much and living life to the fullest I wanted to show people the 10 things that were often affecting me and stopping me from living a life to the fullest.
What does success mean to you? It's different for everyone and so is living life to the fullest.  But, for people who are driven, success-oriented, ambitious people,  they would relate mostly to this because that's who I am.
I wanna spend more time with my family. I wanna smell the roses. I wanna see how far I can go and I wanna see the kind of impact I can make because I don't wanna just pass and it never even be known that I even existed.
So living life to the fullest means you are embracing your true power. You are embracing and optimizing your most important resource,  your time. You are embracing the fact that you've got an ability to create. 
So if we can do these simple things, we can achieve our dreams. That's as simple as that. If we've got the right mindset, if we stop responding to life as if we have got no control, if we are always victims of it, I've been thrown these incredible blows from the universe.
So many battles outside of my control. I refuse to not take responsibility. I actually take responsibility. Look, the tumors happen genetically, but I take responsibility. It's a game. Okay? It's just a game. It's a game of self-empowerment.
Chris Jankulovski's book, Near Death Lessons on sale at Amazon now.
If we want more from you, where do we find you? What's your website? Where do we find you on social media?
I'm building ChrisJankulovski.com and then you'll be able to access other things. 
What does the future look like for you?  What are you gonna be up to next?
I'm developing my personal brand and what that represents to the world.  What that represents to the American people.  What I strive to do in terms of impacting.. 
I'll be working very heavily on my business, but I'll also be putting myself out there to meet people, to talk to people and more media of course.
When I said I'm gonna inspire millions, this is the deal. And that deal isn't just writing a book. That deal is to connect with people. One-on-one or in groups or to speak, and not because I'm looking to become a speaker, but because I'm looking to deliver this incredible energy, this incredible passion, this incredible lessons and distinctions with no bullshit on what gets results and how what you gotta do to optimize your most important time here on Earth.
Chris, I wish you huge success with the book Near Death Lessons. I think there's so many lessons about either launching a new life or breaking through.  It's a great New Year's. Gift and a great Father's Day gift.
Thank you mate.