Your summertime adventures deserve a refreshing taste, with healthy results and supporting a good case, taste CaliWater.
This summer many families are going on adventures – from a fun night out, to local road trips to traditional vacations and everything in between.  Families are looking for flavor, looking for healthy options, when possible choosing to support social good.
Recently we tasted a solution that solves all of this and more.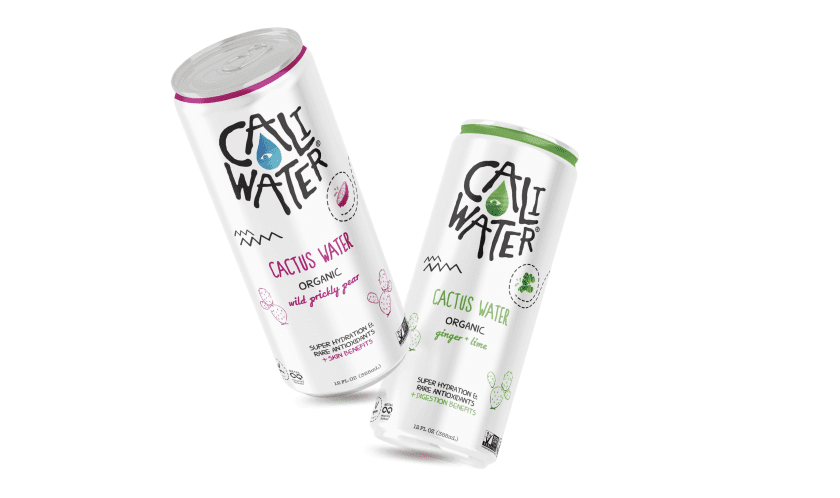 CaliWater is the latest celebrity-driven brand on an already crowded grocery shelf to promote flavor, fun and health.
Before you judge it, have you tried cactus water?  If not, honestly it's worth a taste. 
Open your mind (and your mouth) to the world of cactus water. Try the taste of CaliWater.
CaliWater Flavor
CaliWater comes in two subtle, but very different flavors:
Ginger + Lime
It's a drink that adds a pop to your tongue.  
Tasting-wise, on the nose is heavy lime that for me became a palette cleanser.  Got a funky taste in your mouth?  This can will save you.  The lime notes carry over on your palette and the ginger adds a refreshing zing.   The linger lasts, leaving a pleasant and refreshing taste.
Wild Prickly Pear
Tasting-wise, on your nose its a bit sweet and even floral.  As you taste, it's giving your mouth a sweet, refreshing bath similar to a bite of watermelon.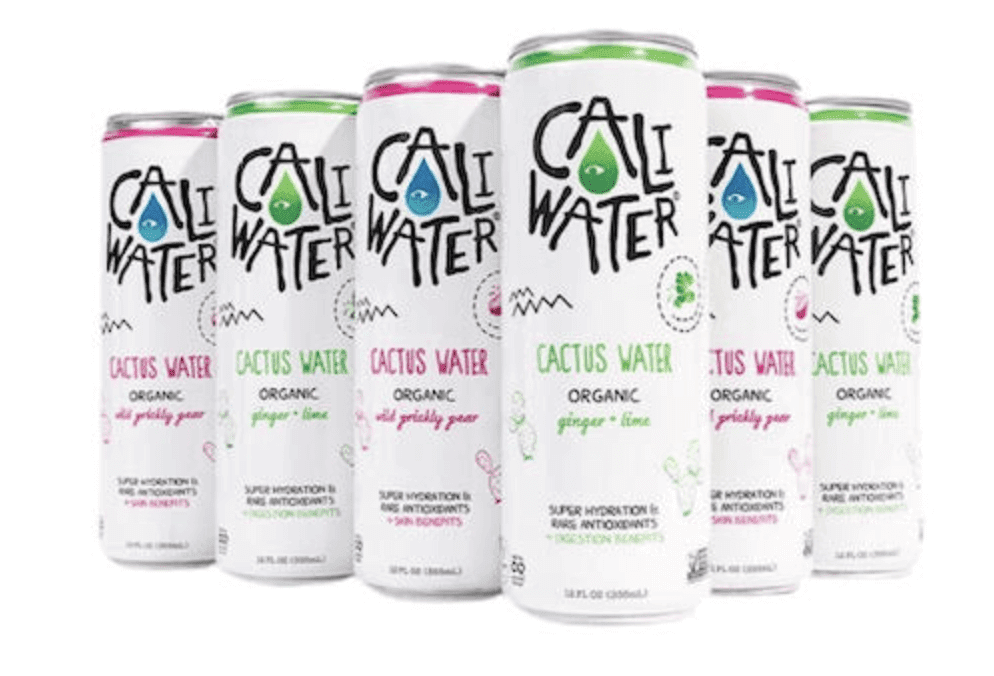 But How Healthy is CaliWater?
The simple answer is: very healthy.  
Caliwater contains 5 naturally occurring electrolytes to boost hydration and is packed with skin fortifying antioxidants, anti-inflammatory properties, and 200mg of Prickly Pear Extract which is a proven hangover relief. 
Prickly Pear Cactus has shown to lower cholesterol, regulate blood sugar levels, and provides natural anti-viral properties. Known as a "superfruit", the Prickly Pear Cactus has been the health solution go-to for many all over the world.
Proven Hangover Relief
Let's repeat an important part.  The drinks include 200mg of Prickly Pear Extract which is a proven hangover relief. 
Cali water also serves as a fantastic mixer for your favorite cocktail.
CaliWater Created with passion, love, and a clear mission in mind
Earth-friendly activists Vanessa Hudgens and Oliver Trevena bonded while enjoying a prickly pear margarita.
They launched CaliWater, California cactus water that goes beyond just hydration. 
Created with passion, love and a clear mission in mind CaliWater hopes to promote healthy eco-friendly lifestyles and to make the world a better place. 
With up to 75% of Americans being considered chronically dehydrated CaliWater offer the tasty yet healthy alternative to water that also presents benefits for health and well-being. 
Giving Social Good
CaliWater's goal is not only to provide health benefits to their customers, but also to raise awareness about the fight against childhood hunger. 
Partnering with No Kid Hungry a charity working to stop hungry children, Cali Wter pledges to donate $0.05 for every can purchased with the goal of donating $1,000,000 by April 2022.
Read for a Taste?
You can shop CaliWater here: https://drinkcaliwater.com/
You can also browse your local Erewhon, Alfred, Bevmo,  Blueys Market & Cafe, Sunlight Organics, The Pie Hotel, Vintage Grocers.