Languedoc Wines bring flavor and French history to the City, led by Advanced Sommelier Erik Segelbaum, with the goal of more restaurant exposure and happy diners.
Langeudoc is a postcard perfect area of sloped hills, lush ocean views and deep horizons in Southern France nestled along the coast of the Mediterranean Sea, the famous Rhone river and Provence in the east.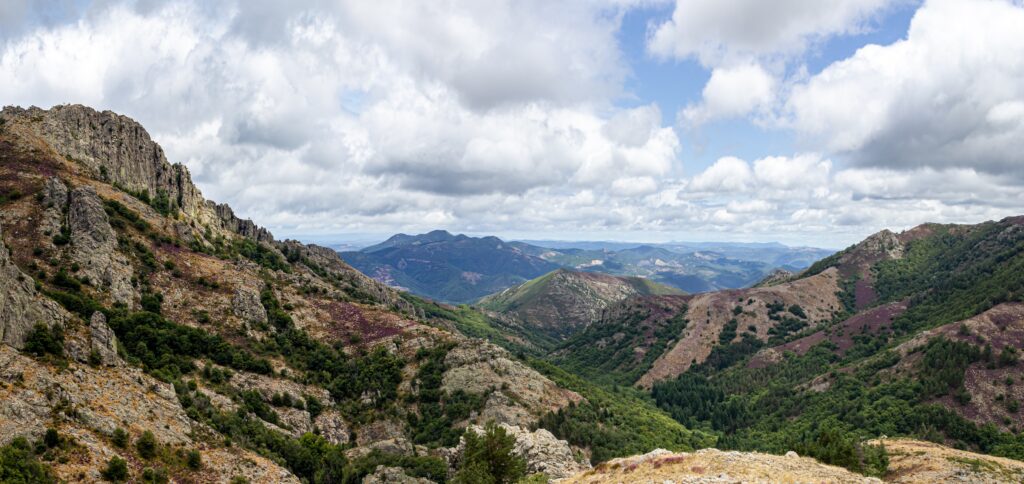 Curious wine drinkers eyes just perked up.  Why?  Those who understand, know the area has a lot of magic.
While the land is not as known as illustrious neighbors Bordeaux and Rhone, its quality is competitive and its price tag is far more attractive.  
The Languedoc region produces conversation bottles.  
It's the bottle someone reaches across the table for –  because it's different, it's more of a mystery –  and that person's palate is in the mood to investigate a playful pairing.   
All these curious reasons led me to NYC's The Winery for a masterclass of learning and tasting.
Luckily we were led by Advanced Sommelier Erik Segelbaum, who has more than 30 years of experience, was named Food & Wine Magazine's 2019 Sommelier of the Year and 2020 Wine Enthusiast 40 and 40 Tastemaker.
Beyond the credentials, what makes Erik great for today's class is his unique approach.  
See, Langeudoc hopes to get their wines in more restaurants:  in today's class more than half the people in the room work in NYC restaurants and wine bars and Erik understands that territory very well.  He has been Beverage Director, Head Somm, Wine Director at restaurants around the country – so he knows how to explain to the restaurants how to get these bottles onto their wine lists and how to sell them – smart move by Languedoc!
The History
Languedoc has a robust and varied history with winemaking proving their villages keep innovating and the world follows.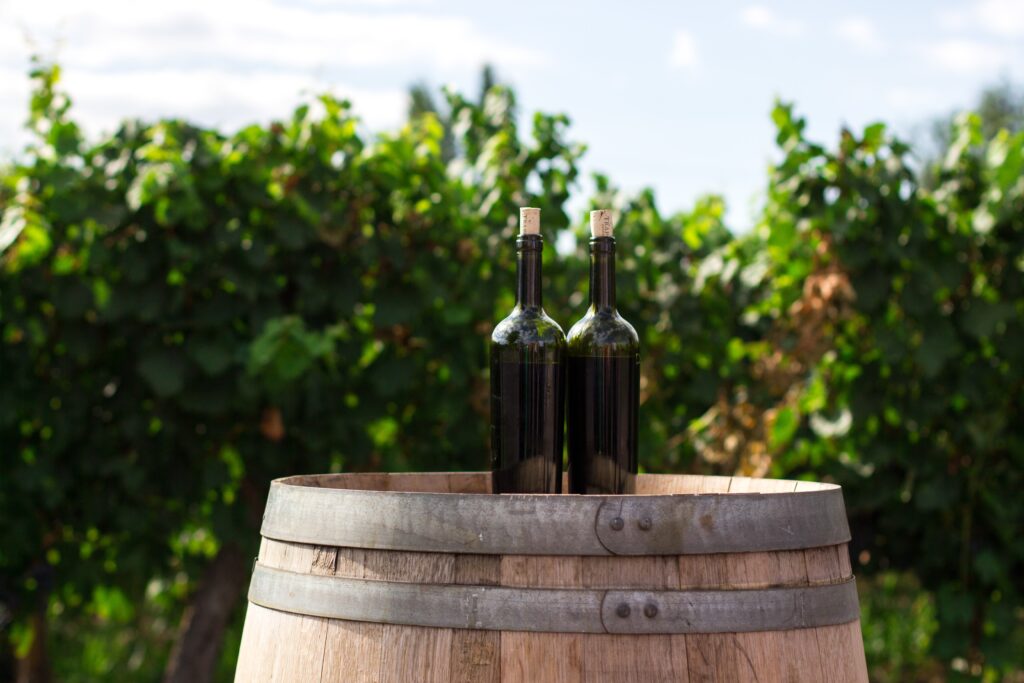 The story starts back in the 1200s (when they were discovering wine fortification) and fast-forwards to the 1700s when a twist of fate forced the vineyards to move up the hillside – which became an unexpected blessing as the grapes flourished even better in their new, windier climate.   
We keep going and in 1903, the area was a pioneer launching the world's first organic expo.  Something that even today, over a 100 years later, many competitors around the world are still behind on.
Some wines with bold, chewy tannins? Yes.  Others with refreshing acidity? Yes.  
We'll get to tasting shortly.  
But let's spend a brief moment understanding the area that's creating such vibrant flavors.   

Languedoc Land
Five large areas with over 20 AOPs  and those twenty are grouped in three very different climates:  Mediterranean Coast, Atlantic Coast, Hills and Mountains. 
Mediterranean, as you might imagine, offers long, warm summers with heavy sunshine and mild  winters harvesting grapes Piquepoul, Bourboulenc, Clairette and Muscat. 
Atlantic is quite different with consistent chills and cross-winds that deliver Cabernet Franc, Cabernet Sauvignon, Malbec, Chardonnay grapes.
Pacific, as you'd expect from the pattern emerging, is even more different.  It's intense.  Dry and hot in the summer, cold in the winter. Warm days,  cool nights.  And this vigorous energy delivers rich, tannic reds like Mouvedre and Syrah.
Languedoc's Future
Much like the wines themselves, Langedoc's future continues to open up more and more showing a sense of depth, complexity  – while, yes, also being ready to go today.  
Nine of their wineries are less than 20 years old.  They are a leader in the "Old World" turning toward organic and eco-friendly treatments.  They're excited to reach a new generation of younger wine drinkers with their message and their culture.
So, let's have a taste.
There were over 20 wines being poured, showcasing varieties from sparkling to light white to big, bold reds.  Everything from pairing with fresh oysters to gamey pheasant.  
Here are my tasting highlights:
Domaine Saint-martin D'agel Le Pèlerin 2020
On the nose: juniper and fresh spices rise from the glass. 
Mouth: soft, supple mouth feel, with relaxed tannins 
The finish had an invigorating acidity. 
Delicious to pair with grilled herbs.
Gerard Bertrand AN 825 Cremant de Limoux Brut Rose 2019
On the nose:  effervescent, gushing with red fruit
Mouth: gush of strawberry; 
Finish is crisp and refreshing. 
Pair with citrus-dressed salads or even spicy BBQ,
Villa Noria La Serr Picpoul de Pinet
Nose: zesty, floral and refreshing
Mouth:  lemony and citrus aromas with a lovely texture
Finish: bright, uplifting finish.
Pair with mussels and fresh oysters 
Domaine de brau Cuvee Etymologie 2020 
Nose: Aromas of red and black fruits
Mouth: A delicate mix of vegetation and spices
Finish: A clean, crisp finish
Pair with tri tip and roasted pheasant